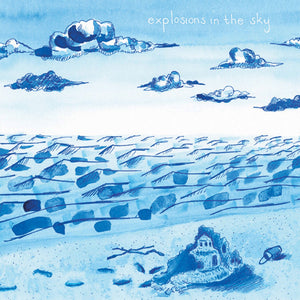 TRR085LP
Release Date: 17 January 2000
"It's rare that a piece of music asks so much of us. Unlike atonal jazz, death metal, or other acquired tastes, How Strange, Innocence asks us to overcome not our natural inclinations and tastes, but something much more everyday and much more nefarious: our complacency."
- Jeremy Levine, Albumism
"If you wonder why Explosions in the Sky can be so emotionally deadpan, hear their newly reissued debut, How Strange, Innocence. It makes everything the band has done since look like scar tissue." 
-  Sam Ubl, Pitchfork