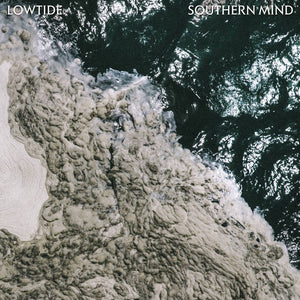 OPPONO6CD
Release Date: 16 February 2018
Blending upbeat dream pop with melancholy shoegaze, the band create a complex and compelling sound. Their signature layers of melody belie the ferocious heart within, enhanced by fleshed-out lyrical motifs and mesmerising vocal harmonies. 
Lowtide first began to crystallise into existence in 2009, with Gabriel Lewis exploring ambient, textured guitar tones in his solo recordings. In 2010, the outfit expanded into its current line-up to form Lowtide, with bassist/vocalist Lucy Buckeridge and drummer Anton Jakovljevic joining the fold, alongside former member Giles Fielke, who departed the band following the completion of the new record. 
Southern Mind is a startlingly stunning album, bursting with ambition and tension, loud yet restrained, from a band with the elegance and passion to create something truly remarkable. 
- Bandcamp