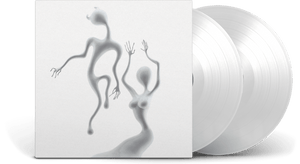 FP1751-3
Release Date: 30 March 1992
Special edition 2021 Reissue 180-gram White Vinyl
ONE PER CUSTOMER PLEASE
Spiritualized's debut album, released a short time after the band had floated free from Spacemen 3, is a record both in thrall to rock'n'roll tradition and ambivalent about rock's foundations in heaviness and grit. While rock'n'roll is a corporeal movement, the sound of bodies moving in time, Lazer Guided Melodies—which is being reissued on 180-gram vinyl—feels almost weightless, an astral take on the blues that seems to drift by on cosmic winds. It's one of the most gentle rock records of its time, with spaced-out guitars and rolling bass lines tenderly nudging Jason Pierce's vocal melodies along like a weathered stone rolling slowly down a hill.
Lazer Guided Melodies' effects-laden guitars and hushed vocals may have had something in common with shoegaze bands like Slowdive and Ride, who were then emerging onto England's indie rock scene. But Spiritualized went further back for their inspiration: "Run" is a brilliantly rolling half-cover of a song by American blues guitarist J. J. Cale, while "Shine A Light," with its chorus of "Lord, shine a light on me" and languid saxophone, draws on the gospel tradition. This song also demonstrates what a sharp songwriter Pierce can be, with two lines of perfect vocal melody gliding languorously about the mix.
While Spiritualized's third album—a noticeably heavier record—bore the mantle of Ladies and Gentlemen We Are Floating in Space, it is Lazer Guided Melodies that merits the cosmic laurels, an album of hypnotic power that marked a high point in the British reinvention of American musical tradition.
- Ben Cardew, Pitchfork (2021)