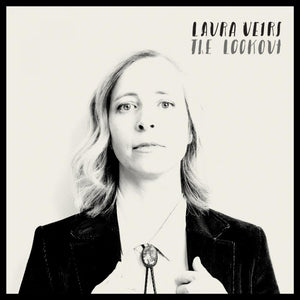 CD-RMB012
Release Date: 13 April 2018
"Produced by Grammy-nominated Tucker Martine, Veirs' longtime collaborator, The Lookout is a soundtrack for turbulent times, full of allusions to protectors: the camper stoking a watch fire, a mother tending her children, a sailor in a crows nest and a lightning rod channelling energy."
"Her description of the subject matter suggests 'The Lookout' could stray into uncharacteristically bleak territory, but instead, it sounds and feels like the glowing embers of a campfire at twilight, or a contemplative gaze across unspoilt countryside while remembering the madness of the city. It's both comforting and bittersweet." - NME
"well-crafted and thoughtful songs delivered with a warm and reassuring familiarity. Those listeners tuning in a little more keenly and willing to try these songs on time and again, though, will undeniably be rewarded with some of the finer fruits of one of the most dependable singer-songwriters working today." - Line Of Best Fit
"The Lookout is about the need to pay attention to the fleeting beauty of life and to not be complacent; it's about the importance of looking out for each other," says Veirs. "I'm addressing what's happening around me with the chaos of post-election America, the racial divides in our country, and a personal reckoning with the realities of midlife: I have friends who've died; I struggle with how to balance life as an artist with parenting young children."
The Lookout gets better with repeated listens, warming to the skin like a cherished saddlebag, critical for the journey ahead.