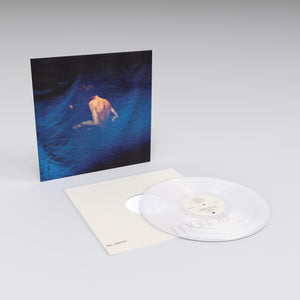 BELLA1291V
Release Date: 12 August 2022
Vinyl

 

1×LP, Limited Coloured

140g Clear Vinyl
3mm Spined Sleeve
Insert with Lyrics

 

Blue Luminaire is a new project from Oxford-born, Copenhagen-based composer, Nick Martin. For Martin, writing music is an act of catharsis. It's a way of untangling the uncertainty of a new beginning, while honouring the shadow of the past. It's a means of piecing together the patchwork of experience to understand the present, and it's a route into the next phase: the rise of the moon, and the glow of dawn. 

As Blue Luminaire, Martin interrogates transitions, cycles and fresh starts with a tender and empathetic lens. On their debut album Terroir, released on Bella Union on 12th August, Martin utilised their classical music training to create a unique and otherworldly sonic experience where past selves collide, and the universality of heartbreak, familial patterns and grief permeate. Terroir's expansively meditative, mantra-like exploration of the self opens a soothing portal that urges connection in a world that aims to distract and deter.