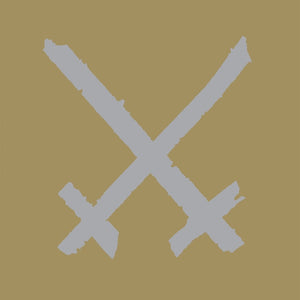 BELLAV443
Release date: 4 February 2014
Heavyweight 180-gram clear yellow vinyl. 
Includes CD of the entire album.
Having spent the previous four years living in North Carolina, primary songwriter Jamie Stewart relocated to Los Angeles, moving blindly into a neighborhood whose notoriously dangerous reputation was unknown to him. A park divided among four gangs, a lake routinely dragged for bodies, a building wherein two infant skeletons were recently uncovered – the aura of his new home bleeds into every pore of the album, each lyric and note bearing traces of its essence: the terrible beauty, the despair, the violence, the humanity.
"I know to a degree I must have romanticized it," Stewart admits, "But when it's not safe to go out at night, what else can one do?" Romanticized is hardly the word anyone other than Stewart would use. Like its namesake, a Japanese erotic noir film, 'Angel Guts: Red Classroom' is not easy to digest.
The subject matter – racialized sex, double suicide, double penetration, criminality, fear of physical harm – is unsuitable for the faint of heart. In the wrong hands, such topics could be rendered as far-fetched fantasies. But Stewart's evocative vocals lend his provocative lyrics the balance they need, grounding them in a stark realism that forces us to acknowledge their existence, even confront them (as discomforting as that is).
Unsettling, too, is the music. Recorded at Nurse (Stewart's home studio) and producer John Congleton's Elmwood studio in Dallas, Texas, and working with only analog synths, drum set and 1970's analog drum machines, Xiu Xiu has never before sounded so focused, so captivating, so intent on delivering a kick to the throat. Take 'Stupid in the Dark' – its tone ominous and pulsing, its harmonies simple and direct, its grip unrelenting. Or 'Botanica de Los Angeles', a sparse yet anthemic merging of bruising drums and bone-rattling bass synths. Undeniably dark, yet incredibly illuminating.
So the fearlessness continues. An album such as Angel Guts: Red Classroom demands an equal fearlessness from the listener; to surrender to this magnificent maelstrom. By facing the worst of mankind, at least we know we're very much alive.