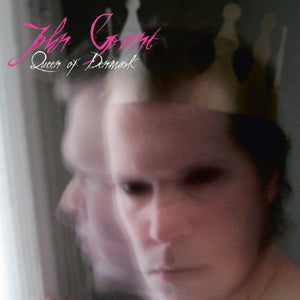 BELLAV235
Release Date: 19 April 2010
John Grant had almost given up on music until he met Midlake. The Texan folk-rockers saw the disillusioned former frontman of The Czars live, fell in love with his burnished baritone and elegantly sad songs, invited him on tour and then persuaded Grant to make a solo album at their own Denton studio. Fans of confessional singer-songwriters owe Midlake a vote of thanks, because Queen of Denmark is one of the most deeply satisfying debut albums of recent times.
A key example of the current 1970s obsession among American musicians, Queen of Denmark is a literate and poetic album about being a perennial outsider. Grant grew up gay and alienated from his religious family in Kalamazoo, Michigan and Denver, Colorado, struggled with the overlooked Czars, hid his pain in addictions to booze and drugs, and contemplated suicide. Yet his debut eschews self-pity and tortured angst for wry snipes at old lovers and the straight world, sci-fi metaphors and soaring testimonies to the impossibility of perfect love. His rich, effortless voice has a built-in smile which contrasts beautifully with Midlake's elegantly miserable blend of acoustic folk, orchestral classicism and the occasional eerie synth.
Queen of Denmark transcends the sum of its influences by concentrating on the irresistible appeal of sad yet optimistic love songs, classy arrangements and a dark and handsome croon.
- Garry Mulholland, BBC Music (2010)