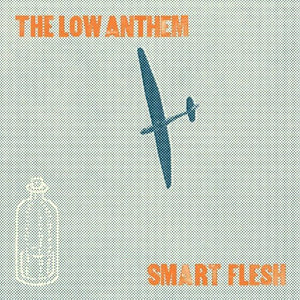 BELLACD276
Release Date: 22 February 2011
February 2011 saw the release of The Low Anthem's "Smart Flesh", the follow-up to their critically-lauded breakthrough album, "Oh My God, Charlie Darwin". The majority of the eleven tracks on "Smart Flesh" were recorded in a cavernous and long-vacant pasta sauce factory in Central Falls, Rhode Island, with additional tracking in a former reptile breeder's garage which they nicknamed "the gator pit." The album was mixed by Mike Mogis (Bright Eyes, M. Ward, Monsters Of Folk) with additional mixing by Jesse Lauter, who also engineered much of the album. The Low Anthem are four multi-instrumentalists: Ben Knox Miller, also the primary vocalist, Jeff Prystowsky, Jocie Adams, and newest member Mat Davidson.
The band surveyed dozens of spaces for their portable recording studio: "We knew right away when we stepped into the factory that the space was really the main instrument for the whole record" says Miller. "The resonance was chilling. We were able to experiment with new recording techniques to capture the sound at different distances. Mics 100-200 feet away caught the sound barrelling across the room." The Low Anthem are fascinated with tone and timbre. The eclectic array of instruments used on "Smart Flesh" include jaw harp, musical saw, stylophone, three antique pump organs (restored by the band) oversized drum kits, and an elaborate scheme to re-amp noise through various chambers of the factory.
Paranormal hitchhikers, taught highwires, aircraft, swelling tumours, whirring machinery, deserted highways, mannequins, cremation and formaldehyde make up the language of "Smart Flesh" – love, longing and vain contortions before death it's themes.