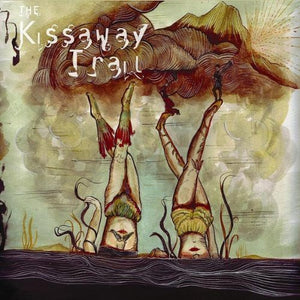 BELLACD138X
Release Date: 22 January 2007
The Kissaway Trail are Thomas L. Fagerlund (vox, guitar), Søren B. Corneliussen (vox, guitar), Daniel Skjoldmose (guitar, keys, backing vocals), Rune Pedersen (bass, backing vocals) and Hasse Mydtskov (drums, backing vocals).
Euphoric and evocative, listening to The Kissaway Trail is an intoxicating experience. The debut album released in 2007 was filled with songs of immense ambition and scope, the music soars, filled with majestic guitar lines, dramatic melodies and epic arrangements. The Kissaway Trail have that rare power to lift people out of their lives and transport them to a world of drama, beauty and wonder.
The Kissaway Trail list the likes of Sonic Youth, Grandaddy, Daniel Johnston, Pixies and The Beach Boys as being their main influences, though in their native Denmark, where they have recently taken off massively due to their incendiary live shows, the band have quickly developed a unique sound of their own.