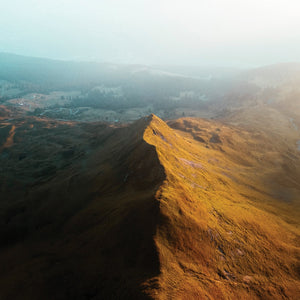 BELLA916CD
Release Date: 7 June 2019
South Korean experimental band Jambinai release their epic new album ONDA, an album which showcases their extra-ordinary fusion of metal, post-rock and noise.
When the three founders of Jambinai decided to, "communicate with the ordinary person who doesn't listen to Korean traditional music," few outsiders anticipated an extra-ordinary fusion with metal, post-rock and noise.  "Most people expect Asian traditional music to make something smooth for yoga or meditation," says band spokesman Lee Il-woo. "We wanted to break all of that."
Even fewer would have predicted that the likes of Jambinai would play the 2018 Winter Olympic Games closing ceremony in the city of Pyeongchang, accompanied by a troupe of geomungo (Korean zither) players – an audio-visual spectacle that such an occasion demanded. 
Says Lee, "Onda means 'come' in Korean. The title track has the lyric, 'At the end of your darkness, pain will turn into the shining stars and it's going to come to you.' I want to cheer people up when they hear that track. Onda also means 'wave' in Spanish, and I also want to say the third big wave of Jambinai is coming!"
The first big wave arrived in 2010 after traditional music students Lee (guitar and piri, a bamboo oboe), Kim Bo-mi (the bow-stringed haegum) and Sim Eun-young (geomungo) joined forces and released the Jambinai EP. The trio's debut album Différance won Best Crossover Album at the 2013 Korean Music Awards, triggering several overseas tours and the second wave of Jambinai – an international deal with Bella Union and a second album, A Hermitage. At the time, Lee cited the influence of bands like Metallica, Mogwai and Sigur Rös, but such was the trio's energy levels, they seemed to draw more on thunderstorms, tidal waves, volcanic eruptions, blizzards and desert winds – a force of nature more than a band.
It's hard to believe but ONDA is even more dynamic and rhythmic, with the permanent addition of Jaehyuk Choi (drums) and B.K Yu (bass), fixtures of Jambinai's live band since 2017. The way the quintet "sticks together like gears of a clock or machine," says Lee, is celebrated on 'Square Wave', a breathtaking example of Jambinai's ability to alternate between ambient serenity and molten ferocity. 
'Square Wave' is also one of several ONDA cuts to feature vocals. "Voice and lyrics have strong energy, they can touch someone's heart directly more than instruments," Lee explains. "Also, most people don't know Korean, so they hear our voices as sound rather than meaning. We needed more sounds on this album."
Not that the instrumental tracks are any less momentous. Take the opening 'Sawtooth' (featuring Hwiseon Choi on yanggeum, a hammered dulcimer), because Lee thinks the band's constantly shifting dynamic, "resembles the sawtooth waveform of electronic sound."  
13 minutes long, 'In The Woods' is the album's lengthiest epic, originally recorded for Jambiani's 2010 EP and now rearranged for the expanded quintet, plus guest traditional singer Bora Kim.  The inspiration here is environmental pollution, soundtracked by eight minutes of mournful ambience that slowly builds to a shattering climax. "The earth is in serious pain," Lee concludes.
ONDA ends on a thematic note of drama and redemption. In 'Small Consolation', says Lee, "a person leads their weary body to a distant glow, which is small consolation. But when they get there, it turns into a big light, big consolation and happiness." The closing title track comes in two parts: a calm prelude (featuring Lee on saenghwang, a tall reed mouth organ) before the euphoric main course, graced by choral grandeur. Once the music dies away, the feeling is one of blissful exhaustion. 
Says Lee: "After Jambinai's US tour of 2017, I travelled the country for a month. I was worried about my future and the music because I had quit my job for the band but we didn't have much money and the tour was tough and tiring for everyone. But when I visited the Grand Canyon, Mother Nature cheered me up and it was felt like she was telling me, "you are doing really well. Back in Korea, I wrote more songs with confidence and happiness." The third wave of Jambinai is here…