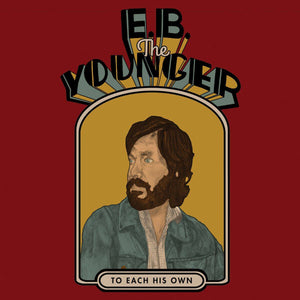 BELLA877V
Release Date: 8 March 2019
To Each His Own is a deeply personal record rooted in Pulido's love of warm, glowing rock, folk and country hues that came of age in the 1970s woven with contemporary recalibrations: guitars ripple, sigh and sizzle alongside gliding keyboards over crisp, choppy and becalmed rhythms. Pulido's lyrics equally look back and forth, philosophising about his place in the world, the choices he's made, and where they have taken him.
Or, as he describes To Each His Own, "an eleven-song journey through the life and times of a wayward Midlaker seeking to find purpose in an uncharted land. Will he find his way? Listen, and ye shall find."
Pulido's "wayward" phase began in 2014 with a break from Midlake, "to invest time in kids and musical projects less physically demanding", he says. His first project was the transatlantic collective BNQT, a self-described 'poor man's Travelling Wilburys' featuring Pulido, Ben Bridwell (Band of Horses), Fran Healy (Travis), Jason Lytle (Granddaddy) and Alex Kapranos (Franz Ferdinand) who recorded the 2017 album BNQT – Volume 1. But To Each His Own is all Pulido – or rather, E.B. The Younger.
"It's an antiquated way of naming a younger member of a family," he explains. "I'm expressing, simply, that something greater came before me. It's countering the idea in today's culture that everything revolves around ourselves, that we're the most important thing in the world. I feel that humility is a lost virtue – you only have to look at America's current leader to see just how lost – which I want this record to represent. Honesty, empathy, love."