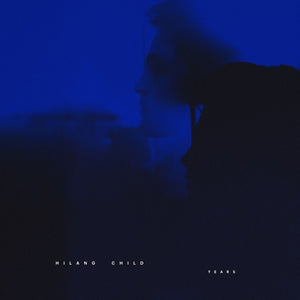 BELLA722CD
Release Date: 10 August 2018
The special thrill of hearing an artist grow into their voice is emphatically served by the debut album from Ed Riman, the half-Welsh, half-Indonesian, London-based singer-songwriter and soundscape-ist who records as Hilang Child. Released through Bella Union in August, Years radiates a rich sense of self-discovery in its lush, textured layers of sound and feeling. Between its blossoming choruses, multi-tracked harmonies and loose theme of embracing adulthood, it's an epiphanic debut from an artist not just fulfilling his early promise but reaching far beyond it.
Hilang Child's gorgeous earlier tracks met with due acclaim, but Years is a great leap of faith for Riman. Looking back on his formative recordings as learning experiences, Riman says they taught him to trust his own talent over the lures of a "nice studio" and "fancy gear". "I was always more excited about my home demos, recorded on a laptop, than the final recordings. I learnt that the only way I could convey the sound I wanted was by producing it myself, despite having little knowledge or ability in production."
Collaborators on Years included Kwes, who helped on the mix and added "little touches here and there," says Riman, "which really made it feel complete". Sam Delves played guitar and Yazzmin Newell played trumpet; the remainder was largely self-written and self-produced, reflecting a distinct vision at work. "This is the realest, most honest representation of what I do," Riman says, "and the first time I feel properly proud to share it." A pride fully justified, we'd argue, by the beauty and ambition of Years.