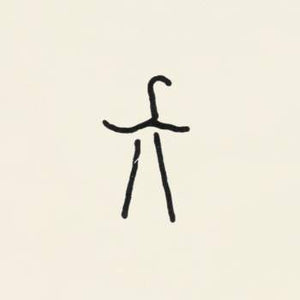 BELLA716V
Release date: 19 January 2018
A passion for exploration comes naturally to Xylouris White, the ruggedly visionary duo formed of Cretan lute player George Xylouris and Australian drummer Jim White. For their debut album, 2014's Goats, Xylouris White compared themselves to the titular animals, wandering fearlessly through rough-hewn terrain. Two years later, they showed how far their horizons could reach on 2016's majestically expansive Black Peak, named after a mountain top in Crete.
Just 15 well-toured months later, the duo's exploratory instincts drive them further onwards still on their third album, Mother, named to denote "new life". As Xylouris puts it, "Mother is the extension of Goats and Black Peak. Three things, all part of a whole. Goats are mothers, Zeus was raised on Amaltheia's milk, Black Peak is Mother Earth… Mother Earth is the mother of everything." 
Across Mother's nine tracks, Xylouris White nurture fecund growths from the spaces between their instruments. Sometimes the songs drive with an invigorating urgency; sometimes they brood, plead, yearn and lull. The duo seem to discover each other anew at every turn, teasing the songs out from their fluid chemistry with the kind of virtuosity that knows when to listen, accommodate and learn afresh. "A theme of the album is the significance of simplicity and a child-like approach," Xylouris explains. "So, we connect mother and child and play instruments as toys. Xylouris White is still gestating."
As on Black Peak, Mother's labours benefited from the midwifery of choice collaborators. Fugazi's Guy Picciotto produced once again. Also on hand this time was Anna Roberts-Gevalt of old-time folk duo Anna & Elizabeth, whose earthy violin/viola lines and exquisitely sighing vocals can be heard on the track "Lullaby".
The result is an album of extraordinary accomplishment from two supremely seasoned players who've kept a close kinship with the richly, rewardingly inquisitive instincts of their youth. In Xylouris's words, "It's the natural maturity of fruits as they ripen. As fruit matures by the rhythm of nature, so the music grows at its own pace. So, here are two maturing fruits giving the taste of their present maturity – and they're still children."