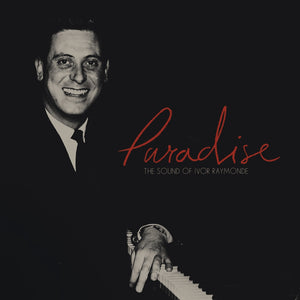 BELLA714V
Release Date: 3 August 2018
Halfway to Paradise - Billy Fury
I Only Want to Be With You - Dusty Springfield
He Doesn't Love Me - The Breakaways
He Knows How to Love Me - Helen Shapiro
Giving Up On Love - Sonny Childe
Black Is Black - Los Bravos
Love You Till Tuesday - David Bowie
Make It Easy On Yourself - The Walker Brothers
Mylene - Ivor Raymonde
Chahawki - Burr Bailey
Little Lonely One - Tom Jones
He's Sure the Boy I Love - Cindy Cole
Jealous Heart - Ottilie Patterson with The Ivor Raymonde Group
Your Hurtin' Kinda Love - Dusty Springfield
I Got the Feeling - Dave Berry
It's My Turn - Jon Gunn
I Love Her - Paul & Barry Ryan
Grotty - Ivor Raymonde and His Orchestra
Beautiful Friendship - Barbara Ruskin
Superman's Big Sister - Ian Dury and The Blockheads
(I'm Not Your) Stepping Stone - The Flies
It's the Real Thing - The Ivor Raymonde Orchestra
Wait By the Fire - The Majority
She Sold Blackpool Rock - The Honeybus
I Found Out Too Late - Alan David
My Ship Is Coming In - The Walker Brothers
Classic singles like Billy Fury's "Halfway To Paradise", Dusty Springfield's "I Only Want To Be With You" and The Walker Brothers' "Make It Easy On Yourself" would not have been hits without Ivor Raymonde. As their arranger, and in the case of "I Only Want To Be With You" songwriter too, he shaped the final recordings. He decided on the orchestration and backing vocals, chose the instruments and determined what was heard on the radio – and what record buyers bought.
Paradise: The Sound Of Ivor Raymonde is a long-overdue celebration of Ivor Raymonde, collecting his work as an arranger, musical director, producer, singer and songwriter. The story of a British musical great is told for the first time.
Simon Raymonde on Ivor Raymonde:
"When Scott Walker comes to the house and you are barely five years old, it means literally nothing. If I have one regret 50 years later, it's that I didn't call out to him as I looked out of my upstairs bedroom window to where he sat in the garden, angelic in his white shirt billowing in the light spring wind. 'Hey Scott, I might only be five but know this, we are going to be on the same label, not once but TWICE!' 
He died quite suddenly and far too young in 1990 and deprived of his friendship and his love, I slowly set about discovering just who Ivor Raymonde was and what he had done. The results continue to be quite staggering. Just when I think I have found everything he did, something else comes along and opens up a whole new appreciation of his work. 
This collection has been lovingly compiled by me and my good friend Kieron Tyler. It has taken years to come to fruition, most notably because every time we thought we had the tracklisting done some other new treasures would be unearthed.
As musicians, writers, performers, we are known by our most popular work but thankfully it is not that alone that defines us. Ivor Raymonde left the world too soon, for his loving wife Nita and for his four children, but he left it a far richer place than when he entered it. We hope you enjoy the choice of music inside these four pieces of vinyl and on the CD. We have tried to tell a story that had yet to be told."