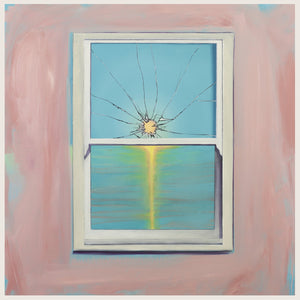 BELLA685V
Release Date: 6 October 2017
Three years after their last album, London's My Sad Captains light the way to fresh shores with their radiant fourth album. Released via Bella Union on 6th October, Sun Bridge is named after the way a still lake offers the ideal conditions for the sun's reflection to resemble a bridge across the water. Between its lustrous dream-pop surfaces and hidden depths, it's an album that reflects on how uncertain times can be the seed-bed for change: or, for a bridge to extended adventures.
As singer/guitarist Ed Wallis explains, "Our last record, 'Best of Times', was primarily about doing one thing well – a kind of mid-tempo, dreamy kraut-pop. Our aim with this record was to be more dynamic, and push things out in different directions; simultaneously stretching out the ambience while sharpening the focus."
For My Sad Captains, evolution was necessitated by change. After the departures of Jim Wallis and Nick Goss, drummer Ben Walker and storied alt-pop guitarist Leon Dufficy joined the band, bringing fresh colours to the palette. Completing the live line-up are keyboardist Henry Thomas and bassist Steve Blackwell; the latter replaces Dan Davis, who worked on the album (and provided the cover painting) before moving to San Francisco. The Captains produced Sun Bridge themselves, working with engineer Iggy B, while mixing and additional production were handled by Jeff Zeigler: a man with much expansive alt-rock previous, having worked with The War on Drugs.
If the result is the sound of a band finding ways to re-align their reach with a guiding less-is-more philosophy, it also issues a declaration of faith in their future. As Wallis says of its lyrical thrust, "It's a cautious optimism: that when a state of stillness is present, a new path / Sun Bridge will emerge." Whatever is on the other side, Sun Bridge yields magnificent views.