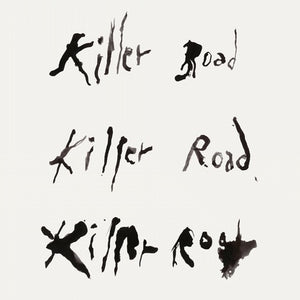 BELLA545V
Release Date: 2 September 2016
Behind the music and concept of Killer Road is international trio Soundwalk Collective – Stephan Crasneanscki, Simone Merli and Kamran Sadeghi, plus Patti Smith's daughter Jesse Paris Smith – who conceived an immersive exploration of the tragic death of Christa Päffgen. Better known as Nico, the Velvet Underground chanteuse and solo pioneer, Päffgen died while riding her bike on the island of Ibiza in the summer of 1988. 
In the years before she died, Nico had not neglected her creative muse, writing poetry that would never be published, or heard, until now, in the form of the opening title track, Killer Road. The tracks that follow are eight interpretations of Nico lyrics, predominantly taken from classic albums such as Desertshore and Drama of Exile, arranged by fellow poet and kindred spirit Patti Smith.
The roots of Killer Road lie in a fortuitous meeting on an airplane bound for New York. One passenger was Patti Smith; the other was Soundwalk Collective founder Crasneanscki. Soundwalk had previously been a collaborative series of walking guides to cities that created an idiosyncratic and evocative understanding for the listener, before evolving into musical frameworks for field recordings and sight specific sound installations and performances using a variety of texts and themes. 
Killer Road was initially a live audio-visual experience in New York as part of 2014's Crossing the Line festival, with subsequent performances taking place in London and Berlin. Finally, we now we have the recorded version, a poignant, profound, imaginative exploration and tribute nearly 30 years after that fateful summer's day.