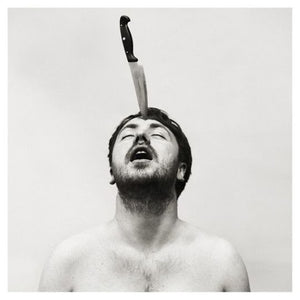 BELLA518CD
Release Date: 29 January 2016
Two years on from their debut, the new MONEY album, Suicide Songs, takes you deeper into their sound and vision. It feels more advanced and yet simpler, more perfected and yet more open. It is, by turns, a tender, barren, cavernous, smouldering, despairing and inspirational piece of work. It's a long day's journey into night, but it pays huge dividends when you arrive, drawing you in and casting a spell that won't let go.
The album finds the band gelling as never before, framing Jamie's poetic vision with an intuitive grasp of the album's dignified and despairing themes. There are strings and brass, gospel-style backing vocals, and the (Indian stringed) dilruba on the opening 'I Am The Lord'. This collectively adds more divine dimensions to the band's sound, embellishments that MONEY didn't have the confidence to try out on their debut.
There is a fine line between hopelessness and positivity on this record. From the elegiac, almost tortured 'A Cocaine Christmas and an Alcoholic's New Year', to the sense of hope in the uplifting 'I'll Be The Night' ("When I was a child I made a deal against the sun / that if it died out that I would carry on"). Or the bittersweet 'Hopeless World' ("Do you dare to come down to my hopeless world / where I make a strange light uncertain and absurd"), to the brash, almost relentless 'I'm Not Here' ("People are strange, I can tell they're deranged / I'd rather be a tramp on the street, because I'm only here once I've disappeared").
As for that album title… The band is well aware of the potency of two words such as Suicide Songs. "It seemed to make sense for the period, since I was dabbling with an unworldly attitude toward life, though that's changed now," Jamie vouches. "But we don't want it to come across just in a negative way. We don't want to glorify mental illness either."
"Above all else, I'm just trying to project and portray a poetic truth. Suicide is about anonymity, to the point where you don't exist, which I definitely feel in my songwriting and as a person. But rather than writing myself out of anonymity, I want to remain there, in this record at least. It's recognising a kind of sacrificial nature, in making artistic choices. By rummaging around in your feelings and trying to make sense of life, to the detriment of your health, there might be some poetic value to what you have created."