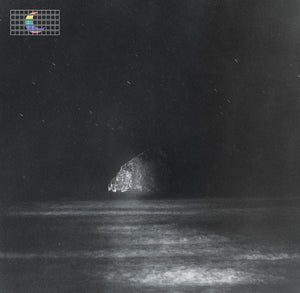 BELLA483V
Release Date: 27 April 2015
Colours Of The Night, Peter Broderick's first full-length for Bella Union in three years, had a rather odd conception to say the least. The American born multi-instrumentalist and songwriter went along for the ride when invited for a so-called "recording residency" in the small town of Lucerne, Switzerland.
Through several memorable concert evenings in the town on various tours, he developed a friendship with some of the locals, who eventually got the idea of inviting Broderick to be a guest of the city for three weeks while recording an album with a backing band of local musicians. All of which was to take place in the studio of Timo Keller, a local producer and engineer known primarily for his involvement in the Swiss hip-hop scene. 
Rewind a few years, back to 2012, which saw the release of Broderick's last album for Bella Union, the ambitious http://www.itstartshear.com, recorded over the course of three years by Berlin's producer/pianist extraordinaire Nils Frahm. After spending all that time in the studio, working and reworking to the point of exhaustion, Broderick struggled with the idea of recreating the album on stage, and eventually cancelled all tour plans, ending up in the hospital with a stress-born illness. Struggling to stay healthy and lacking the energy to carry on, Broderick returned to his his native Oregon, where he took a much needed break and slowly started rebuilding his approach toward music and life in general.
At this time of respite came the offer from Lucerne. Having always taken pride in playing all of the instruments himself, without anything in the way of a proper rhythm section, Broderick found the idea of working with a backing band intriguing and refreshing. And refreshing it proved! "I arrived with a pile of songs and just sort of watched as they got carried through the filter of this group of musicians who were coming from an entirely different place," says Broderick. "It was exciting to let go a little bit, to simplify and consolidate my own role in the music."
Recording all the basic tracks as a live band, they quickly found a groove and lilt that carries throughout the variety of song styles. From the Afro-tinged title track and playful 'One Way', to the doo-wop swing of 'The Reconnection' and rather unclassifiable analogue/digital blend of tracks like 'Red Earth' and 'On Time', Peter Broderick's latest outing sees the well-versed musician truly embracing his surroundings, however foreign they may be, and allowing himself the freedom to be transformed by those surroundings and elevated to new heights in creative expression.